Interview : Jordan Morris (VIDEO)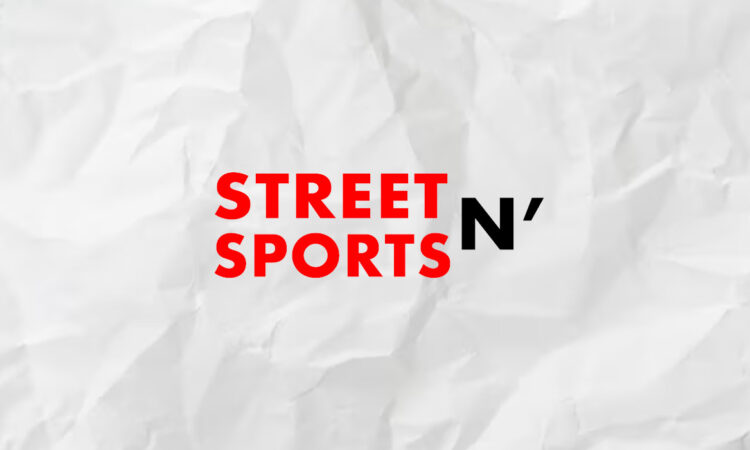 Street N'Sports
Lundi 12 Janvier 2015, la rédaction de Street N' Sports partait à la rencontre de Jordan Morris, au bistrot gourmand "Les petites gouttes" dans le 18ème arrondissement de Paris pour une interview exclusive en deux parties : l'interview professionnel (version texte) et l'interview personnel (en vidéo).
VERSION FRANCAISE

PARTIE 1 : L'interview pro
STREET N' SPORTS : Salut Jordan, content de te rencontrer …
JORDAN MORRIS : Comment ça va ?
SNS : … et meilleurs vœux par la même occasion.
JM : Oh, merci ! Merci.
SNS : Cela faisait combien de temps que tu n'avais pas été France ?
JM : Euh… La dernière fois que j'étais en France, c'était l'année dernière. On a en fait passé le Nouvel An à Paris. Moi et mon manager, quelques amis. On est allé à la Tour Eiffel en pensant qu'il y aurait des feux d'artifice mais il n'y en avait pas. Mais c'était bien. C'était bien.
SNS : Qu'as-tu prévu ces prochains jours pour ton passage en France et sur Paris ?
JM : J'aimerais aller visiter le Louvre. Et aussi pas mal de ce genre de choses : interviews, sessions live, jouer autant de musique que je peux, juste faire savoir à la France ce que je peux faire et lui faire connaître Jordan Morris. Je veux donc remercier les gens comme vous qui me donnent une plateforme.
SNS : Parlons un petit peu de ta musique maintenant. Après x-Factor et quelques titres bien positionnés dans les charts comme « No Rehab » ou « Taking Your Side », comment te situerais-tu aujourd'hui dans l'industrie musicale ?
JM : Hmm… C'est une bonne question. Parce que j'ai toujours été axé sur la musicalité. Je suis un artiste pop et pas mal de mes influences proviennent du RnB et de la Soul. Je pense, être quelque part entre Justin Bieber, Jason Derulo, Justin Timberlake, Usher, McGraw… Des influences de tous ces genres sont rassemblées dans ce jeune gamin de 20 ans originaire de Londres. Je me suis également beaucoup inspiré de la culture musicale du Royaume-Uni, comme la culture Graham, dont vous pouvez entendre certains éléments dans ma musique, que ce soit au niveau de la production ou de certains mots que j'utilise. Je pense être très emballé pour cette année parce que l'année dernière on a mis pas mal de morceaux différents afin de représenter les multiples facettes de mon talent d'artiste. Je ne vais pas trop en dire en ce qui concerne cette année, mais avec un peu de chance vous vous en apercevrez rapidement.
SNS : Qu'est ce qui a inspiré ton titre « Do it like me » ?
JM : On s'amusait simplement dans le studio. J'étais très proche de mon équipe à Londres, mon manager était également mon bras droit, et un producteur nommé Sasha, et nous avons débuté cette aventure ensemble il y a à peu près 2 ans. Et cette nuit-là, je suis juste arrivé au studio, les gars buvaient du champagne et faisaient la fête. On était plutôt bien classé, donc on célébrait. Et on a célébré en réalisant un autre super tube. Donc, on est là à s'amuser, relax dans le studio et avec plein d'idées, et lorsque Sasha a lancé le beat, nous nous sommes mis à danser. Tout le monde dansait, mes amis, les filles qui étaient présentes. Cette chanson c'était juste pour se lâcher et se faire plaisir. Parce que si on met le reste de côté, elle a vraiment un message profond et à titre personnel c'était important pour moi. Tout le monde peut s'identifier dedans. Il n'y a pas de paroles compliquées, tout est fait pour que vous preniez du plaisir.
SNS : Après le titre « After Dark » sorti plus récemment, as-tu un album en prévision?
JM : Ouais. Comme je l'ai dit, dans « After Dark » on a mis pas mal de chansons différentes pour me représenter en tant qu'artiste et en tant qu'individu. Je pense que « After Dark » représente mon amour pour la musique RnB et slow jams.  C'était le sujet qu'abordait « After Dark », un côté un peu plus intime, vous voyez, parce que j'ai 20 ans maintenant, je viens juste de rentrer dans mes 20 ans, donc je suis encore un gamin. Je pense que l'album pourrait sortir cette année. Il y a le genre de sons de « After Dark » dedans. On a une sonorité d'ensemble, on a pris un aspect différent de chaque chanson sortie et l'avons mis dans un seul album. Si ça sonne bien, alors oui on le sortira peut-être cette année.
SNS : Où peut-on retrouver tes titres actuels ?
JM : Toutes mes chansons sont sur mon compte Vevo. Si vous allez sur vevo.com, tapez Jordan Morris, vous verrez « No rehab », « After Dark », « Taken aside », « Do it like me » ou sur mon site Web, jordanmorrismusic.com. Vous pouvez voir mon Instagram et bien d'autres choses sur le site Web.
SNS : Tu fais également des covers, pourrais-tu citer quelques titres que tu as repris ?
JM : J'adore faire des reprises. Je me souviens qu'au tout début quand j'avais 18 ans, j'ai repris « Adorned » et « Climax ». Et j'étais juste dans le studio, ces gars faisaient leurs affaires et je m'enregistrais moi-même, et j'ai fait « You and I » de One Direction, « Magic » de Coldplay. On a fait tout ça à Los Angeles, et vous pouvez les voir en ligne maintenant. Quelles autres reprises avons-nous fait ? « All of me » de John Legend, « Hold on we're going home » de Drake.
SNS : Et des artistes français ?
JM : Les artistes français… Vous savez, j'aime écouter Sexion d'Assaut. Le rap, je pense que le rap français c'est malade. La plupart du temps je ne sais pas de quoi ils parlent, mais la manière dont ils se livrent, la pochette, l'agression… C'est fou. « Disque d'or » est ma chanson préférée de Sexion d'Assaut. Et La Fouine, La Fouine c'est du bon aussi. J'ai également fait une reprise de Maxwell, « This woman's work » quand j'avais 17 ans, et c'est une chanson pas mal intéressante, alors jetez-y un oeil.
SNS : Ces derniers jours, l'attentat au sein du journal satirique français Charlie Hebdo a entrainé un immense mouvement de soutien sous le nom de « Je suis Charlie ». As-tu suivi ce qu'il s'est passé en France et comment perçois tu ces évènements ?
JM : Ouais, vous savez. Je m'informais un peu sur Twitter et j'ai vu le truc « Je suis Charlie », je l'ai vu dans les journaux et j'ai essayé de me renseigner autant que je le pouvais parce que, évidemment, toutes les bribes d'informations provenaient de différentes sources, donc peu importe où on en parlait ou la manière dont cela s'est produit, c'est tragique. Et je prie pour les familles. Vous n'avez pas envie que ça se produise, peu importe où cela prend place. Maintenant, la vie continue mais c'est triste.
Partie 2 : L'interview perso
ENGLISH VERSION

Part.1 : Pro interview
STREET N' SPORTS : Hi Jordan! Nice to meet you and I'd like to wish you all the best at the same time.
JORDAN MORRIS : Thank you
SNS : For how long have you not had been in France?
JM : Last time I was in France was last year we actually spent New Year in Paris me and my manager and a couple of friends. We went to the Eiffel Tower and we expected to see some fireworks, but there were no fireworks. It was nice though, it was still nice.
SNS : What have you planned for the next few days, for your visit in France and Paris?
JM : I would love to go to the euh, is it called the Louvre I would like to go there, cuz I saw it last time. Like that's the one with the pyramid, right? I would love to go there. And yet with all this stuffs, interviews, live sessions, I want to like to play as much music as I can and just let France know I can do, a huge amount of these and do thank you guys for giving me the platform!
SNS : Let's talk a little bit about your music now. After x-Factor and some other tracks which had a good rank in the charts, like « No Rehab » or « Taking Your Side », how do you place yourself in the music industry today?
JM : Hum that's a good question. I think because I have always been about musicality, but yeah I am a pop artist, like a lot of my influences come from the world of RNB and Soul and I really enjoy it listening to american pop music as well cause I think somewhere between the world of Justin Bieber and Justin Derulo, Justin Timberlake, Usher, McGraw like influenced from all of those avenues and ends put into this. I am a twenty year old kid from London, so I guess have taken a lot from the culture of uk music as well. Like the graham culture. I grow up around that, so I think you can hear elements of that in my music as well where it be in the production or some of the words that I use. So I think I am really excited for this year because last year we put a lot of different songs on tracks like to represent different parts of my artistry. I think this year I have complete sound so I am not gonna give away to much just yet. But hopefully you will see it soon.
SNS : What was the inspiration for your song: « Do it like me »?
JM : We were just having fun in the studio, like I have got a very intimate team in London and my manager who is also my right hand partner and a producer named Sasha. We started this journey together about 2 years ago and we just get into studio Sasha played some instruments as we liked it. Then, we dove in it and that night they we're so just happened that I walked into the studio and these guys were sipping champagne and having a party. Taking aside don't quiet long the charts so, we were celebrating it. And, we celebrate by making another great tube, so we just having fun. We came back to the studio flooded by ideas and when the Sasha played the beat, it made all us dance and get involved Evan and I and a few of my friends there everyone's dancing in the girls lap, so, that track was just about let it go and having fun because as it taking aside was, have quite deep message to it and it was very personal to me. So I think "do it like me" was something Evan could just … There is no complicated lyrics is just all there for you to see and just have fun.
SNS : Following the track, « After Dark » which was recently released, are you planning to make an album?
JM : Yeah, I mean "After Dark" like I said we put out a lot of different songs to represent me as an artist and as a person. I think "after Dark" represents my love for RnB music and slow jams and appreciating your partner. I think that was what "After Dark" is about and getting on slightly into my side you know because I am 20 now, just got into my twenties. I am a kid. so you know, yeah, I think an album could come this year. This kind of sound of "After Dark" is in there. I think we've got an overall sound by taking different aspects from each song we have released and putting it into one album and let Evan … if it feels good then we will release it this year, maybe.
SNS : Where can we find your current song tracks?
JM : All of my songs are in my Vevo account. No rehab "After Dark" taking aside "Do it like me" or my website jordanmorrismusic.com. As saw, you can see all my Instagram and everything on the website.
SNS : You also do covers, don't you?
JM : hum hum I love to do covers
SNS : Could you mention some tracks that you have covered?
JM : Euh, I covered at the very start when I was 18 I covered « Adorned » and « Climax » and I was just in the studio like waow these guys were doing some business, stuff all the things and I was just recording myself and I did you and I by One direction, "magic" by Coldplay we done all of those in L.A. and there all are out now for you guys to see, all the covers, all the covers that we've done. "all of me" john legend, Drake "hold on, we're going home".
SNS : And french artists ?
JM : French artists, you know I like to listen Section d'Assaut the rap, I think french rap is sick. Most of the time I don't know what there are saying but it just sound the delivery and the progress and the agression is crazy. "disque d'or" is my favorite song from Section d'Assaut. And La fouine, La fouine is dope too, also I covered Maxwell's "This woman's work" when I was like 17, that's quite an intricate song, so check it out.
SNS : During the past few days, the attack which took place at Charlie Hebdo, the French satirical magazine, has led to a huge support movement, which was called « Je suis Charlie » Did you follow what happened in France? 
JM : Yeah you know I was catching it a little bit on twitter and in CNN the "Je suis Charlie" thing. I saw it in the papers. And I was trying to just do as much research as I could because obviously every piece of information I got was in account from a different source so whatever that story was or however it happened it's tragic and I am just, I am praying for the families. You don't want to see that happen whatever the situation is. No one should end lives so.
Part 2 : Perso interview

Un grand merci à Jordan Morris et à toute son équipe, notamment à Fabien Furst pour avoir accepté cet entretien.
Traduction : Aurélie Labesque.
Tags :
Interview
Jordan Morris
Street N' Sports
street n' sports TV