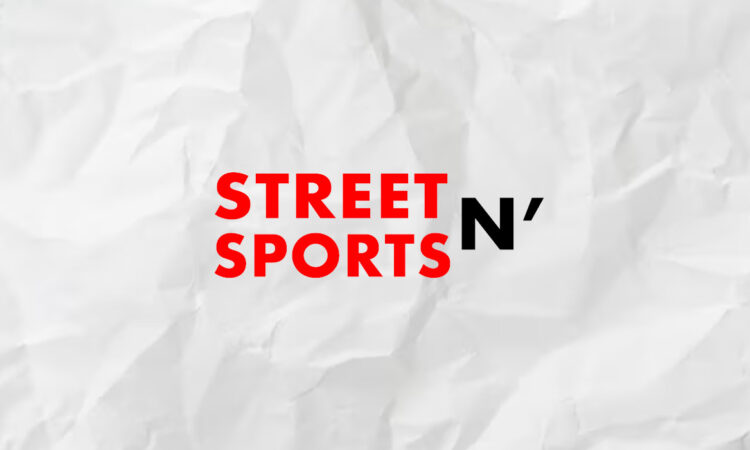 Street N'Sports
Version Française :
STREET N' SPORTS : Bonjour Belal, comment va tu ?
BELAL FAIZ : Salut, je vais bien merci. Merci pour l'interview.
SNS : Peux-tu te présenter ?
B.F. : Bon, je m'appelle Belal Faiz, j'ai 15 ans et je suis né en Russie, à Moscou. Mes parents sont originaires d'Afghanistan, donc j'ai des origines afghanes. Maintenant, je vis à Copenhague, au Danemark avec mes 3 sœurs et mes parents.
SNS :  Tu tiens le rôle de Kareem dans la saison 3 de la série « RITA », comment s'est passé ta rencontre avec le réalisateur ?
B.F. : La première fois que j'ai rencontré le réalisateur, j'étais très nerveux à l'idée de savoir si je lui conviendrais et très inquiet de ce qu'il trouverait bon ou pas, mais au fur et à mesure que nous avons travaillé ensemble, il est devenu un homme agréable et bon.
SNS : Comment s'est déroulé le tournage ? As-tu un bon souvenir à nous raconter
B.F. : Je pense que c'était génial mais je n'ai pas de souvenir précis à vous raconter.
SNS : Quelle a été ta réaction en voyant que la série connaissait le succès au Danemark, mais aussi dans d'autres pays comme en France avec une version française qui est en préparation ?
B.F. : Chaque fois que j'ai lu des commentaires postés sur Facebook, je me suis assis et j'ai eu un large sourire. J'étais fier de moi. J'ai été très surpris par les réactions positives. Je sais que j'ai fait un bon boulot quand des gens que je ne connaissais pas, mon écrit sur Facebook pour me dire combien j'étais excellent, j'étais très flatté. Quand j'ai su que Rita était populaire au-delà du Danemark, je n'y croyais pas. C'était comme si un rêve devenait réalité. Je suis content et touché que les gens en France aiment notre série.
SNS : Tu souhaites devenir acteur professionnel plus tard ?
B.F. : J'aimerais absolument essayer, en travaillant dur, de devenir un acteur professionnel, mais je sais que cela demande beaucoup de patience et que ce n'est pas facile. Je mettrai bien sûr en œuvre tout ce que j'ai appris en prenant le rôle de Kareem dans la série Rita, mais tout d'abord je dois être patient, seul le temps le dira vous savez.
SNS : Quelle est ta série favorite ?
B.F. : Ma série favorite est la nouvelle et très populaire série « Narcos » de Netflix. Cette histoire à propos du fameux lord de la drogue, Pablo Escobar, raconte comment il est devenu une très grande idole pour le peuple colombien.
SNS :  Notre magazine parle aussi de sport, es-tu sportif et suis-tu l'actualité sportive ?
B.F. : Oui, en dehors de l'école, j'ai toujours aimé jouer au football. J'ai joué au football dès l'âge de 8 ans mais j'ai choisi de faire une pause » dès que j'ai été très occupé par l'école et les devoirs. Cependant, je n'ai pas oublié l'idée de jouer à nouveau. Mon joueur de football favori, le seul et unique est Cristiano Ronaldo, parce qu'il est un joueur qui travaille dur et son histoire m'inspire, il montre qu'avec beaucoup de travail, on peut aller loin.
SNS :  As-tu un dernier mot pour notre magazine et pour les fans français de « Rita » ?
B.F. : Mes derniers mots pour les fans français de Rita est qu'ils doivent croire en eux et que le travail acharné porte ses fruits. Et pour finir, merci pour votre amour et votre soutien.
English version :
STREET N' SPORTS : Hello Belal, how are you?
BELAL FAIZ : Hello, I'm fine thank you. Thank you for the interview.
SNS : Could you introduce yourself?
B.F. : Well, I'm Belal Faiz, I'm 15 years old and I was born in Moscow, Russia. My parents are from Afghanistan, so I've Afghan roots. Now, I'm living in Copenhagen, Denmark with my 3 sisters and my parents.
SNS : You play the role of Kareem in season 3 of the series « RITA », what was your meeting with the director?
B.F. : At first, when I met the director, I was very nervous about if he would like me and I was worried about whether he thought what it was good or not, but as we worked together more and more, it ended up we communicate really good and he always made ​​fun with me, so yeah he was a very good and nice man.
SNS : How was the shoot? Would you have a positive memory to tell us?
B.F. : I think it was all great, so I do not have a specific recollection to tell.
SNS : What was your reaction when you saw the show was a success in Denmark, but also in other countries like France with a French version is in preparation
B.F. : I sat every time I read people's comments posted on Facebook and I had always a huge smile. I was quite proud of myself and not least the others from Rita. I was very surprised by the positive reactions. I knew I had made ​​a good work when people I did not even know wrote to me privately on Facebook about how good I was. I was always quite flattered. When I heard that Rita was not only popular in Denmark, it was beyond belief. It was like a dream come true. I am so happy and grateful that people of France enjoy our series.
SNS : Would you like to become a professional actor later?
B.F. : I would absolutely love to try and work hard to become a professional actor, but also I know that it requires much patience and it is not so easy. I will of course use everything I have learned as I made Rita, and now we must just wait and see what time brings, who knows. Haha.
SNS : What is your favorite series?
B.F. : My favorite series is the new and popular series, « Narcos ». It is a story about the famous drug lord, Pablo Escobar and his history about how he became a such big idol for the Colombian people.
SNS : Our magazine also talks about sport, are you athletic and do you follow sports news?
B.F. : Yes, next to my school, I've always played football and I have always enjoyed it. I have played football for about 8 years, but I have chosen to take a break with it, since I've been busy with school and homework, but it's definitely something I want to play again. My favorite football player is the one and only Cristiano Ronaldo, because is a hard-working player and his story inspires me very much, it shows that if you work hard then you can go far.
SNS : Do you have a final word for our magazine and for all Rita French fans?
B.F. : My last word for French Rita fans is that you must trust yourself and that hard work pays off.
Last but not least thank you so much for all your love and support.
Tags :
Belal Faiz
Rita